The interest for this project turned out to exceed anything I ever imagined and lots of units have been produced.
Showing some of the batches that was made, in my "garage" production.
The firmware was vastly improved, since the initial version.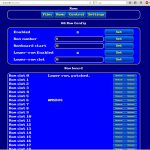 Some key points:
Romboard was extended to 32 roms & ability to remap lowerrom
Autoexec.bas execution on start up
Long filename handling
NETAPI for native applications
Supporting the entire Amstrad CPC range from 464 to 6128 plus.
Firmware updates are available here:
http://www.cpcwiki.eu/index.php/M4_Board
And a link to latest beta firmware, documentation and development info can be found here:
http://www.spinpoint.org/cpc/m4info.txt
Software:
I released the source code of the z80 assembler part of the M4 DOS here:
https://github.com/M4Duke/m4rom
With this anyone can make their own custom build if desired and replace my build simply by copying M4ROM.BIN to the root of their sd card.
Other examples, handling the NETAPI from your applications:
https://github.com/M4Duke/M4examples
And of course the cpcxfer program, to conveniently transfer files between pc and the amstrad cpc over WiFi via commandline.
https://github.com/M4Duke/cpcxfer
Prodatron wrote support for M4 in his great SymbOS (http://www.symbos.de)
Giving you the ability to chat on IRC, download files via wget, copy files between floppies & sd and much much more.
Very impressive.
Look into this thread for download and installation details:
http://www.cpcwiki.eu/forum/applications/symbos-cpc-updates-and-infos/msg137192/#msg137192
A nice video for the CPC strong hold in Spain by Professor Retroman.

2017
There is still so much more that could be added in the future.
Keep an eye on this thread for future updates & info.
http://www.cpcwiki.eu/forum/amstrad-cpc-hardware/amstrad-cpc-wifi/
Thanks all for your support.
Happy new year!
– Duke