A new firmware for the Imperium Solo USB now adds support for the AGA Amiga console, CD32.
All original controller buttons are supported (granted your USB controller has enough) – See the CD32 mappings in the Imperium Solo Database .

The CD32 was a little tricky, like the SEGA MD/Genesis as it has more buttons than wires. So it switches between regular joystick mode and an "Assert , CLK, serial stream"-scheme to give information about the extended buttons.

Here is what it looks like on the scope: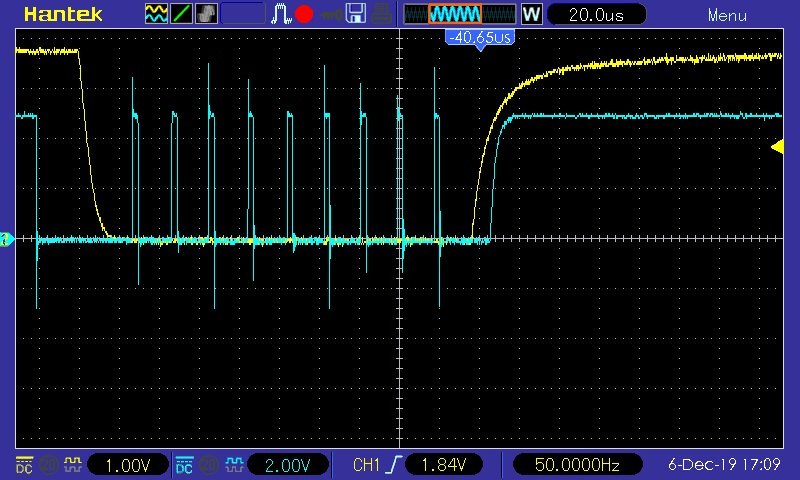 Lastly a short video showing it in use:

Notice that I made a seperate site for Imperium Solo, here:

Where you can see the database of tested Game controllers and mice, along with their button mapping.