The M4 board for the Amstrad CPC computer series has now surpassed more than 600 shipped units. And I expect to pass 700 units this year, if things continue as now.
Though there hasn't been any recent updates on this blog for the M4 board, I have released some firmware updates adding new features.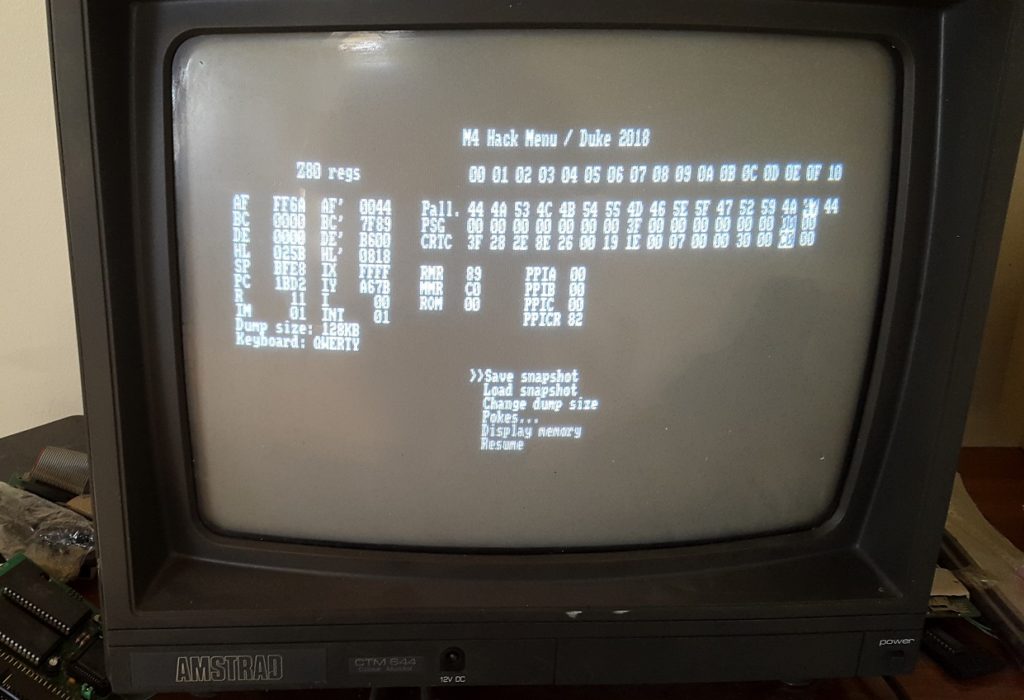 The biggest update came last year, when I added Hack Menu which is NMI triggering with ROM/RAM remapping.
Making it possible to have "Multiface 2" like features.

For existing users it can be launched via the web-interface or by manually soldering a switch onto the board.

As can be seen on the video above, it is now possible to save game progress and re-load it again, using the popular .SNA format, which is compatible with many emulators aswell.

However it is still in beta so it can crash under some circumstances.
I expect to do some major software improvement to this Hack menu.
How to add the Hack button to existing PCB's.


Meanwhile I updated the PCB once again to have this new Hack button.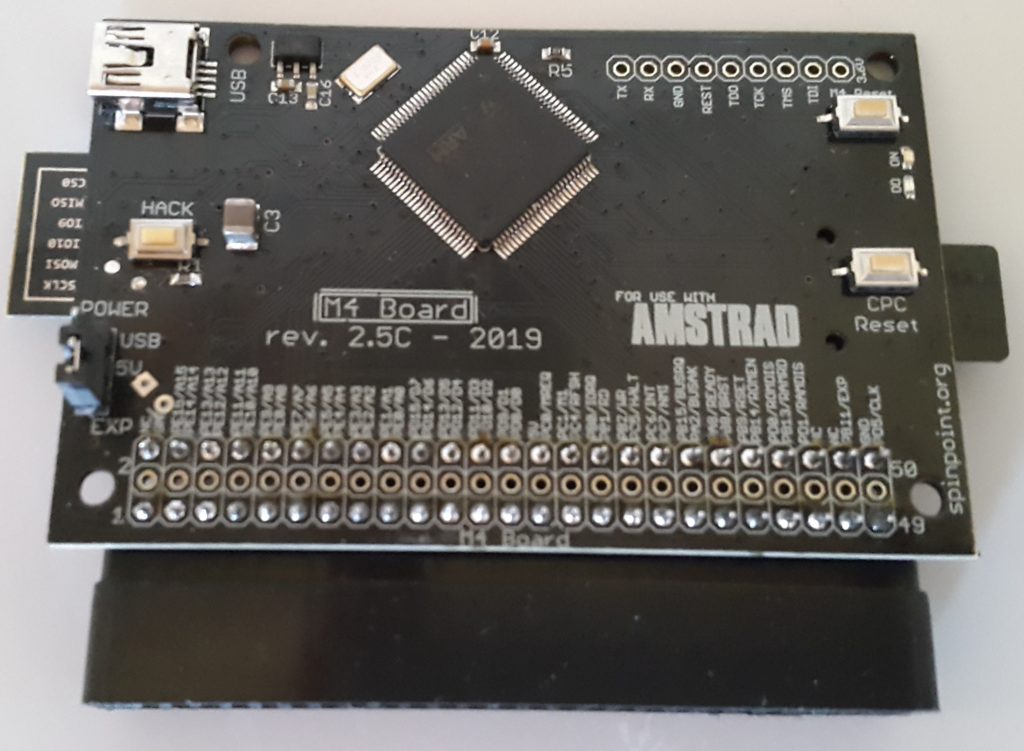 The PCB now being version 2.5C.
M7 Board
So what about M7 / Galaxy Board / Zen80 board ?
It's not cancelled, but I haven't really worked on it for a long while, I do have some overall changes in mind and hope to pick it up again.
Imperium Solo – USB joypads
I also made a USB to joystick adapter called Imperium Solo, which is also partial functionality of the Galaxy board. Its intended use is to be able to connect USB joypads and mouses to the joystick port. For now it supports CPC, but later it's meant to be working with ZX Spectrum +2/+3, C64, Atari ST and Amiga. Or well lets wait and see 😉

Video showing the use of Dualshock 3/4 controllers on an Amstrad CPC!
I will update more on this soon, as I am awaiting the final PCB.
Greetings,
Duke